Our group is focused on the theoretical study of the dynamics in isolated quantum systems; from the smallest, such as in the interaction of atoms or small molecules with ultrashort laser pulses, to medium-sized systems, such as fullerenes, or extended systems, as in the interaction of molecules with metallic surfaces.
Our aim is to produce theoretical predictions and interpretations that can lead to a better understanding of these systems, following closely the experimental findings, as well as to propose new experimental situations. For that we use state-of-the-art theoretical tools, both home-made and standard: from full-dimensional grid calculations for the hydrogen molecular ion to density functional theory for fullerenes on metallic surfaces.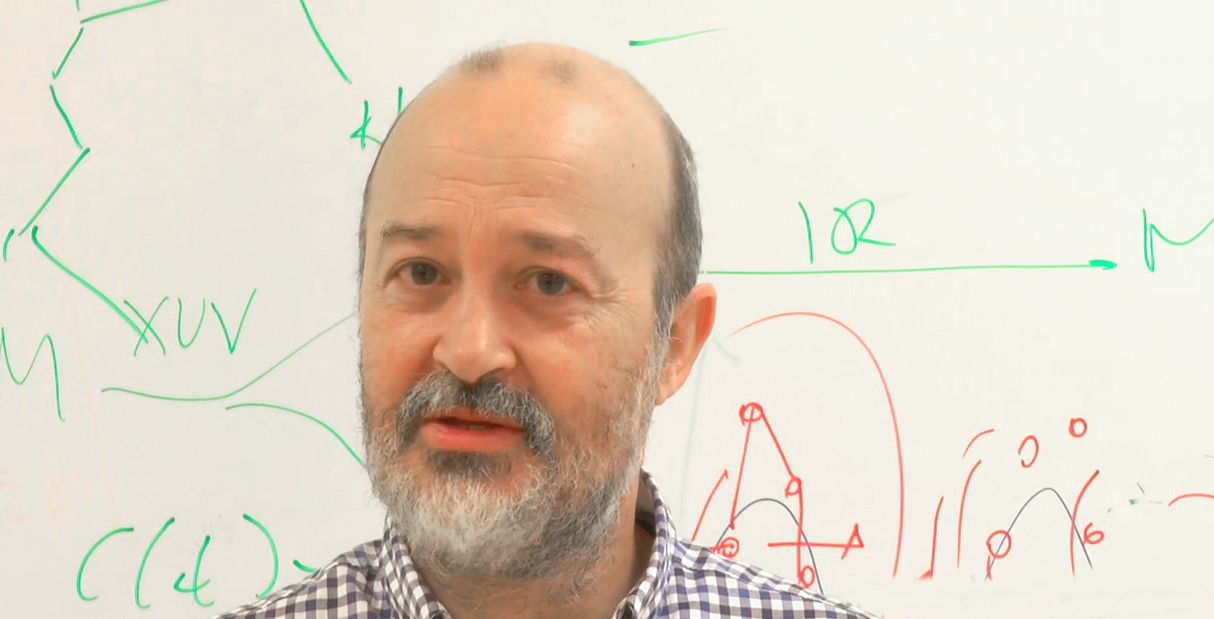 Prof. Fernando Martín García
Principal investigator and project coordinator. Leader of the computational modelling group.